Meet the Look@ selfie column
SOLAR DRIVEN
A 80W solar system with a custom made, only for Look@, solar panel that provides enough energy to supply itself with solar power for up to 5 days.
EASY TO INSTALL
With no need for any other source of energy Look@ is installed and ready for use after affixing it with only 4 screws.
MODERN DESIGN
Its bold and unique metal or wooden housing makes it blend in anywhere. Look@ does not only take a picture of you in front of a tourist attraction but it's an attraction itself.
VANDAL PROOF
With its solid metal housing, the camera is protected by a special Plexiglas and special electronics that monitor all of its functions, Look@ is pretty safe.
FREE INTERNET
Look@ provides a free superspeed 4G WI-Fi internet connection so you can share your pictures superfast.
CAMERA
A 4K camera with top features is adjusted specially for the specific attraction so it captures all of your special and memorable moments.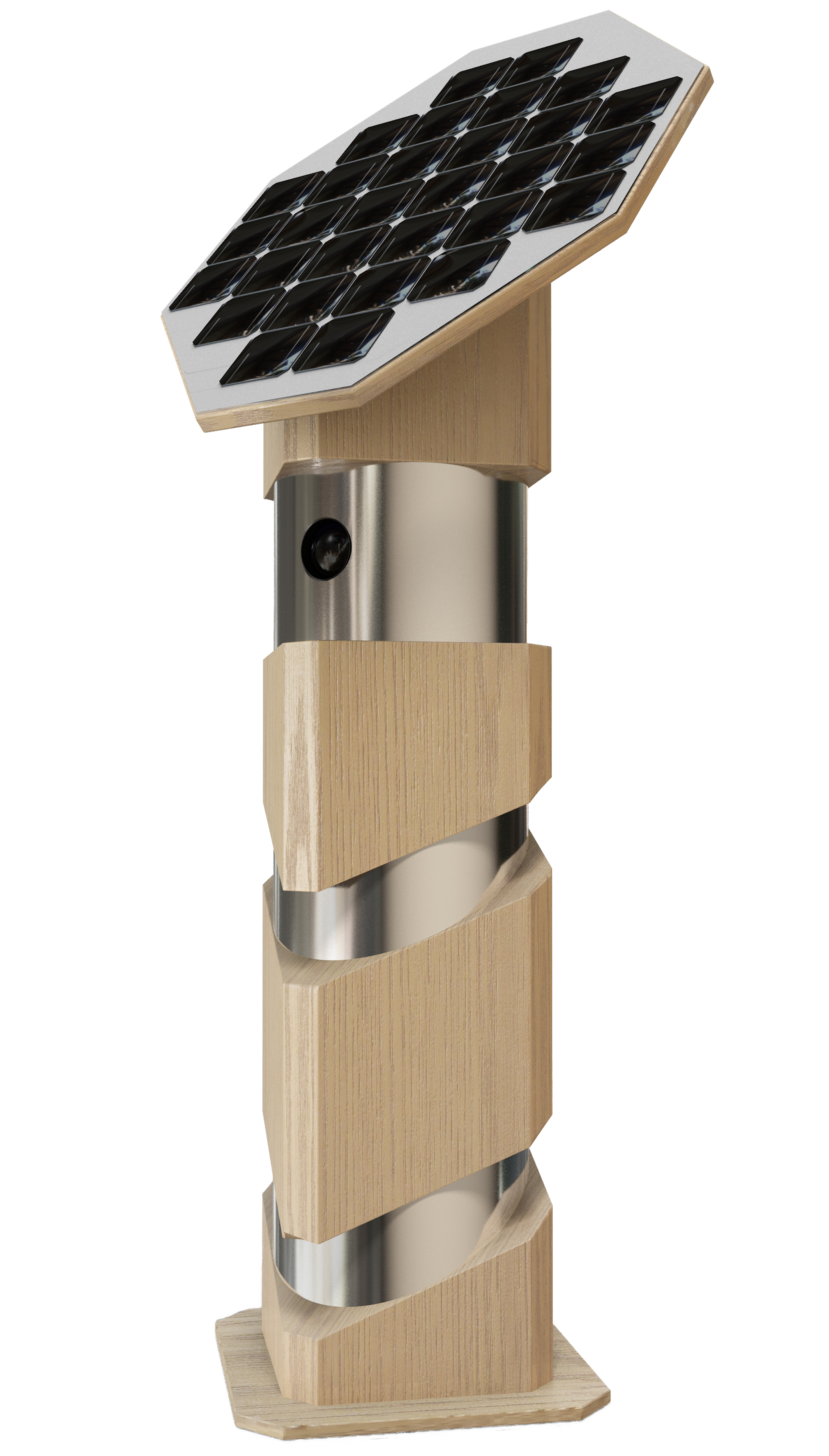 Bring Look@ column to your city!
Find out more about prices and shipping.
"The Ministry of Tourism welcomes every effort that is dedicated to the promotion of Croatia and the progress of Croatian tourism, taking that into consideration The Ministry of Tourism lends its support to project Look@."
"Innovative contribution to the tourist offer of Split, Croatia and even the world. Along with the beauty of this city, this is something we will be recognized for. "
"In a time where social networks and social media are key marketing platforms, and where photography is the essential presentation tool, we believe that Look@ can provide any destination, as well as Croatia as a whole, a very effective promotion of its tourist offer by improving its visual identity."